Description
Mast Tour tattoo machine is our brand smallest machine that could be bagging very easily. This tattoo machine made for traveling and needs to place easy by tattoo artists.
LED light working. This tattoo machine frame part is separate from the grip. Clean the tattoo machine frame easily. And the grip is autoclavable. A seamless frame that protects the inside of the machine.
Pen-style rotary tattoo machine for use with needle cartridges. Compatible with all standard tattoo power supplies. The machine frame is made from solid rods of high-grade aluminum then polished and anodized, laser engraved logo.
The grip is safe to be sterilized in an autoclave. Rotate the grip to remove it or adjust needle depth. The machine had a high-quality stainless steel spring inside its body mechanism. The special mechanism makes a good direct hit together with enough softness. The perfect machine for all kinds of works. Lining, fine dotwork, color packing, shading, black and grey realistic
Package Include
1x Mast Tour Machine
2x Mast U1 Battery
1x WJX Cartridges Needles (20pcs/box)
1x Bandage
Dragonhawk Tattoo Supply offers one-year warranty for all tattoo machines.
1. Regarding warranty information
Thanks very much for purchasing and supporting Dragonhawk products. Please contact our customer service service@veetattoo.com directly when there is a problem with the product you received. We provide one-year warranty service for machines and power supplies. The customer team will verify your situation by email. Please provide the order number, product pictures, video when submitting the warranty verification email. This Info can speed up the verification. The audit result will be sent to you by email.
2. Regarding the warranty requirements
2. For products that are on-artificial damaged, Dragonhawk will provide effective warranty services. We do not provide warranty service in the following situations: 1. The product was seriously damaged due to falling to the ground. 2. The product was soaked in liquid. 3. The product was disassembled and modified privately
3. Regarding exceeding service time situation
Please don't worry, if the Dragonhawk product you purchased is damaged after one-year. The Dragonhawk service team will provide paid maintenance of product services. Please contact the service team via email service@veetattoo.com. And please provide the order number and product pictures in the meantime. The service team will notify you of the maintenance cost and logistics cost by email.
Customer Reviews
Write a Review
Ask a Question
03/20/2021
Robert R.

United States
The service was OK I am a little disappointed that you guys don't sell the kids were think because now I need to go and buy ink but other than that everything's cool thank you
My overall experience I have not got to experience it because I do not have ink so due to that fact I am I haven't had a good experience so you guys should really think about selling kids will think that would be really helpful thank you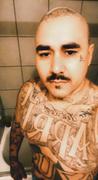 03/26/2021
Dragonhawk Tattoo Supply
OK, we will improve it. Thank you so much for your comments.
07/15/2020
Daniel P.

United States
02/07/2021
Anonymous

United States
I love it
You guys made an old artist extremely happy runs perfectly love what you did with the color
12/09/2020
Benjamin F.

United States
Great Machine!
It works exactly as advertised. Great machine! So far i have used it for line work, black and grey, and color. it's absolutely worth buying. I've had an issue about one of the batteries, and they took care of it right away. Not only they offer a great product, but they also stand behind their brand. Thanks.
12/11/2020
Dragonhawk Tattoo Supply
Thank you so much for your support. we will do better.
12/03/2020
Anonymous

United States
Working great and comfortable